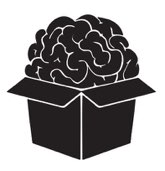 In order to think out of the box, I keep my brain in a box.
So that I don't forget things I trick myself into remembering. When I leave the house I only have to remember three things.
1.Keys – so I can drive.
2.Fanny pack – for commerce, food and health.
3.My iPhone – for everything else.
Click here for this week's music.
Keys allow me to drive my car, get the postal mail and unlock my house.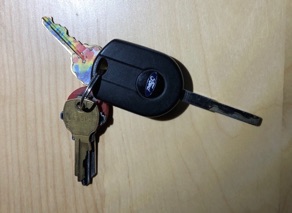 I have apologized to teenagers for wearing a fanny pack. Surprisingly, 90% of them admit that they "sport a fanny pack too."
As long as I don't leave it somewhere my fanny pack is better than pockets. All the utility stuff is in there.
Fanny pack contents:
Front small pocket:
iMentor stuff such as paper notepad (business), business cards and flash drive.
Flash drive contains all my technical magic.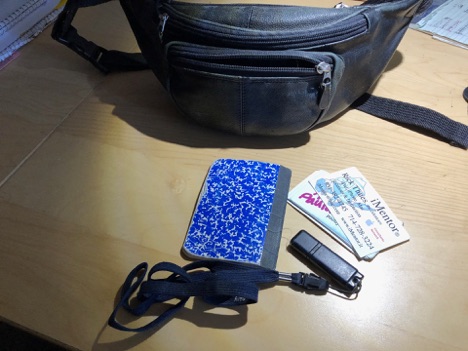 Back pocket:
Money and receipts.
Center pocket:
ID.
Discount cards.
Paper notepad (personal).
Pen.
Pills.
Rubber bands.
Hair band.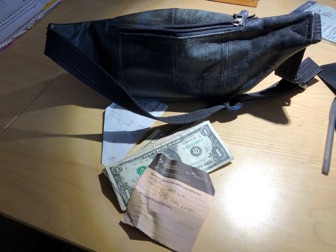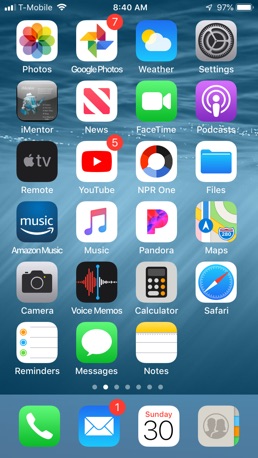 The iPhone is everything else I need. It is my brain in a box. The iPhone is how I communicate:
Phone, messages, email, Dropbox, FaceTime, Contacts.
How I keep on time:
Clock, timer, alarm, calendar.
What I am suppose to do:
Calendar, shared Reminders, Notes,
Measure (with level).
Where I am going:
Calendar, Contacts, Maps, Safari,
Shared Reminders, Compass (with altimeter).
How I am entertained and informed:
Music, Pandora, YouTube, NPR, Podcasts,
Safari, stupid game.
How I remember my past:
Camera, Notes, email notes to self, Voice Memos, Photos.

Social media does fit into this box somewhere, but I like to stay on its periphery.
Three things are all I need. They help me to be prepared.
All I need are Keys, Fanny pack and my brain in a box.