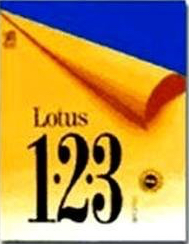 Episode 567
December 14, 2019
One of the first applications available on a computer was a spreadsheet program called Lotus 1-2-3.
This was meant to replace the grid paper that accountants used to do calculations and keep financial records. A spreadsheet application is an electronic version of gridded paper which does the math for you.
My old boss Mike came from an accounting background and started with paper spreadsheets. When he created a paper spreadsheet the field in the lower right corner was always a "foot" that contained the sum of the bottom row and the sum of the right column.  If this number was not the same for both sums, Mike knew that he had made a math error somewhere in the spreadsheet. When designing  Lotus 1-2-3 spreadsheets, Mike would include the sum foot even though it was literally impossible for the computer to error in that cell.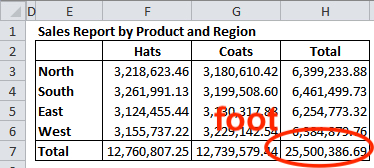 Old habits are always being replaced with technology.
A spreadsheet app is part of any office suite you might use today. Microsoft Office 365 includes Excel. Apple's iWork includes Numbers. NeoOffice includes NeoCalc.
For decades MS Excel has been the standard for spreadsheets.Literally every formula and feature that you might need in a spreadsheet is available in Excel. Excel formatted documents can be read by every other spreadsheet application. Business uses Excel routinely for compatibility across the company and with others.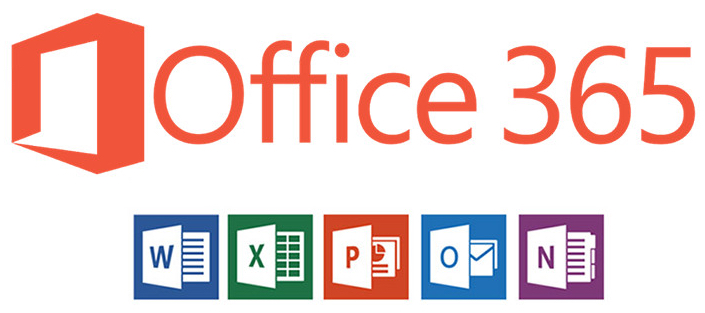 The cost of Excel (as part of the Office 365 subscription) is between $69.99 per year for the Personal version and $150 per year for Business Premium. This high price has made alternative spreadsheets attractive to individual consumers.
Apple's Numbers is free on all Apple devices as are the other iWork apps, Pages and Keynote.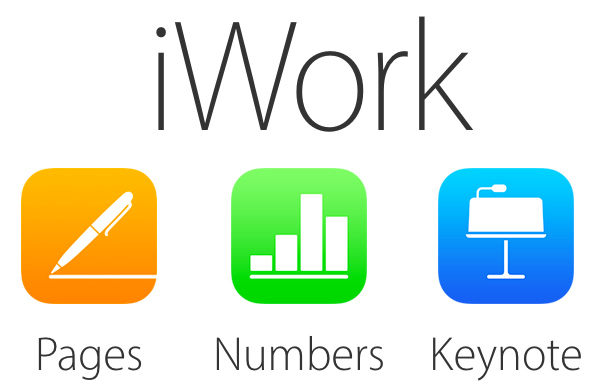 Numbers can read Excel spreadsheets (.xlsx and .xls formats). It can also open all previous versions of Numbers documents, Comma Separated Values files (.csv) and Tab-delimited text (.tsv) files.
Most other spreadsheets cannot read native Numbers formatted documents so you must acquire the skill of exporting if you want to share your Numbers files with other spreadsheet applications. In Numbers, Choose File > Export To.  Here you can save your spreadsheet as .xlsx, .xls, PDF, .csv or .tsv formats.
NeoOffice is a stand alone application for the Macintosh only. It was derived from the open source Unix office suite called OpenOffice. NeoOffice is available for $29.99 in the Mac App Store.
NeoCalc, the NeoOffice spreadsheet component, can read and write Excel (.xls, .xml and .xlsx) format. It also supports OpenDocument Spreadsheet, dBase, StarCalc, SYLK, CSV, HTML and Unified Office Format spreadsheets.
Another offshoot of OpenOffice is LibreOffice.

LibreOffice is available for both Mac and Windows operating systems and is free. Calc, the spreadsheet component of LibreOffice, reads and writes Excel (.xls, .xml and .xlsx) format. It also supports Apple Numbers, Lotus 1-2-3, Gnumeric, Data Interchange Format, SYLK, StarCalc and Quattro Pro formats. 
Another compatibility of NeoOffice and LibreOffice worth mentioning is their ability to read and write WordPerfect documents.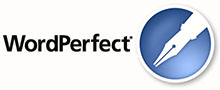 Corel WordPerfect has been a standard for lawyers over the years. It is not available on the Mac. Another way to read WordPerfect files is the WPD Wizard in the Mac App Store for $9.99.
Most of us no longer use spreadsheets since they have been replaced by other database programs. i used to use a spreadsheet for my address book, but now i have Contacts. i keep my business books in Quickbooks. i still use a spreadsheet to list all the books by Doctor Seuss which i check off as i acquire them.
Other logs and lists are easy to keep in a spreadsheet. My password list is maintained on a spreadsheet.
One of today's modern conveniences is the ability to collaborate with a document online.
Apple Numbers requires the owner of the document to have an iCloud account, but the owner can invite anyone to collaborate.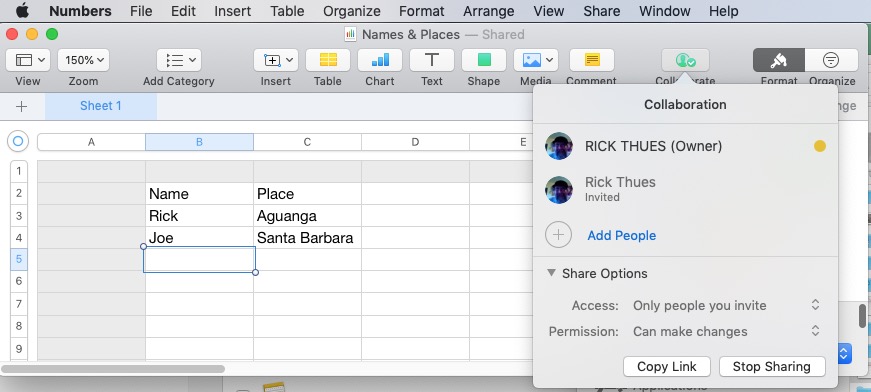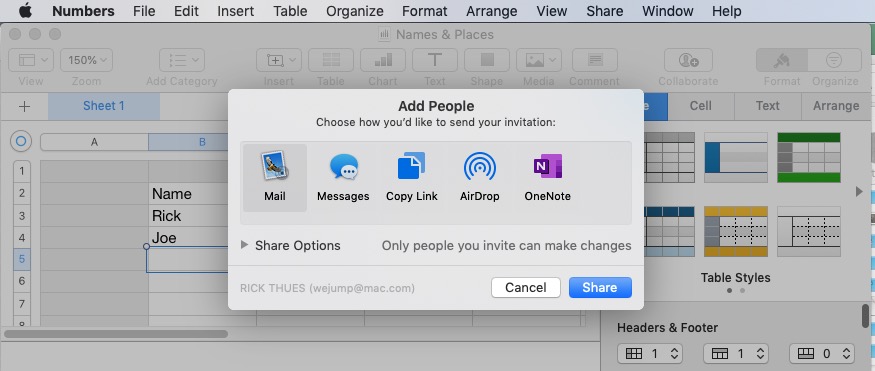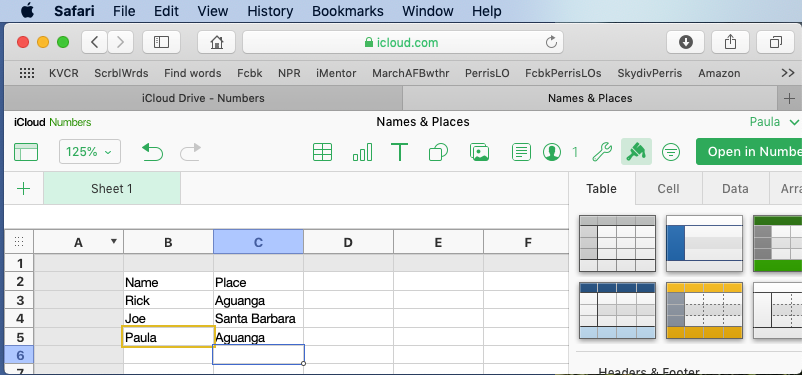 Likewise, to co-edit a document in Excel, the owner must save it to MS OneDrive, then invite someone else to share it. An email is sent to the collaborator which they can follow to edit the document with their Internet browser.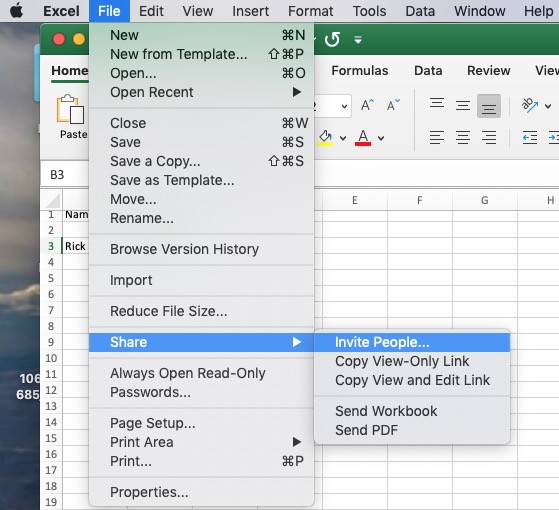 NeoOffice does not allow for online collaboration, but LibreOffice does. Unfortunately, LibreOffice collaboration is not available to the average user and must be accomplished through 3rd party subscription services.
One more player in the Office Suite game is Google. Google Docs is strictly online. It consists of Docs (word processing), Sheets (spreadsheets), Slides (presentation) and Forms (templates). Online collaboration is at the heart of Google Docs. As with iCloud and Microsoft the owner of the document must have a Google account. When the owner wants collaborators he sets permission for anyone with a link and invites the collaborator via email. When the email link is clicked the invitee is able to view and edit the document without the need to sign in to Google.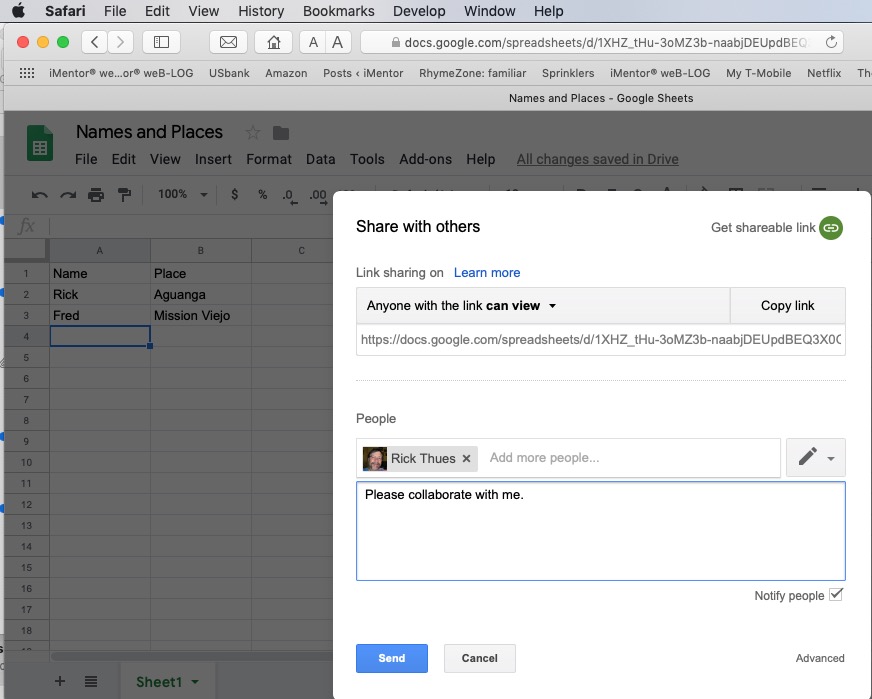 Spreadsheets are still useful for those who want to quickly calculate sums, averages, list values and graphs. A nice pie chart still puts a zing in a Powerpoint presentation.