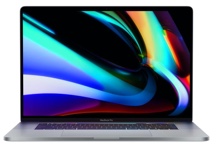 Episode #606
September 11, 2020 
i was pretty sure that my next computer would be an iPad Pro.
Since i moved my bLog composition online to WordPress my most critical application is platform agnostic. 
With a monitor, external keyboard and mouse the iPad can replace my aging 27" iMac desktop. An iPad is very portable. The cost of an iPad is less than an iMac or a MacBook Pro.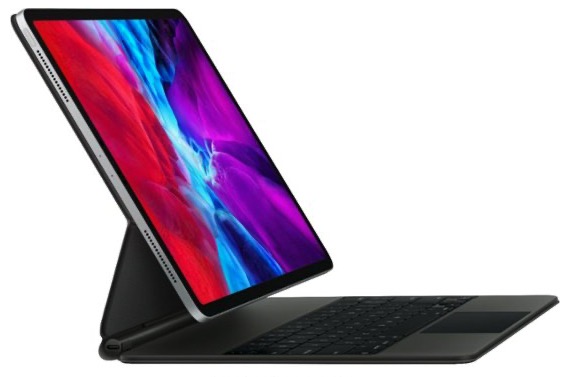 Fully loaded with 1TB of storage a 12.9" iPad Pro costs $1,500. i already have a 30" monitor, keyboard and mouse so those are not additional costs for me.
i'm a data hoarder. i have old skydiving videos, thousands of pictures and songs and hundreds of applications. Even the 1 TB of storage on the iPad is not enough for my existing data. i will have to pay for additional off site storage. That storage will cost about $10 per month.
Another hidden cost of the iPad is that many of the Mac applications i already own will not run on it. This could add up to hundreds of dollars for new applications.
There is not an easy way to back up the iPad locally, such as Time Machine in macOS. Online backup such as iCloud drive is an option, but i like to have my backups in hand.
Also, while i haven't used my CD/DVD drive in many months, it is not possible to connect it to an iPad.
As a desktop computer the iPad is a little awkward to use. Even with a mouse the user is often compelled to touch the iPad screen.
A 27" iMac with an 8 core Intel i7 processor, 32 GB of RAM and 4 TB of solid state storage costs $4,100.
The advantages of an iMac over an iPad are a large built in 4K high resolution monitor, USB ports, Thunderbolt ports, SD card reader, headphone jack and ethernet ports. There is plenty of storage space for my hoarding problem.
The obvious disadvantage is that it is not portable. Since my wife and i are traveling more nowadays, portability is essential.
A 16" MacBook Pro with 3K display, 2.4GHz 8 core Intel i9 processor, 32 GB of RAM and 4 TB of solid state storage costs $4,500. About $200 worth of adapters and cables will be necessary to use the laptop as a desktop computer. The MacBook has the same large, fast solid state storage capacity of the iMac and adding an external drive for a local Time Machine backup is easy. The clear advantage to the MacBook Pro is portability. It is a powerful computer that should last many years to come. The obvious disadvantage is the price, but it has always been true throughout the years the computer that you really want costs $5.000.
i bought the MacBook Pro.
i ordered the MacBook Pro online, customized the way i wanted it. i also added AppleCare Protection (which you too should always do). The computer was drop shipped from Shanghai, China, and arrived two weeks later.
The set up of the computer went as planned.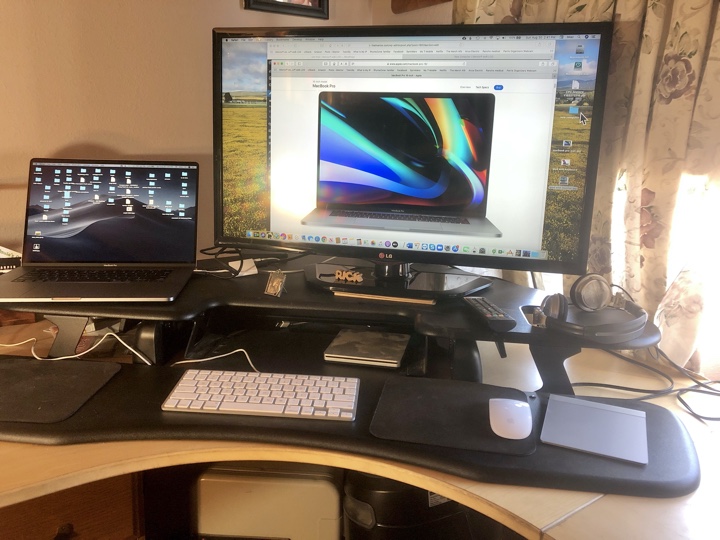 Transferring a terabyte of data from the Time Machine backup of my Mojave iMac took about 5 hours. Reconfiguration of system settings was minimal. About a dozen applications that ran under Mojave do not run under Catalina. None of these applications were critical except, perhaps, a dumb match-three game. i have moved on.
My Backblaze license had to be moved to the new computer, but synced up in just a few hours. The new Time Machine backup took about 6 hours to complete.
i learned about underscanning when adding my LG monitor to the system. Underscan allows the picture to be shrunk to fit on the screen.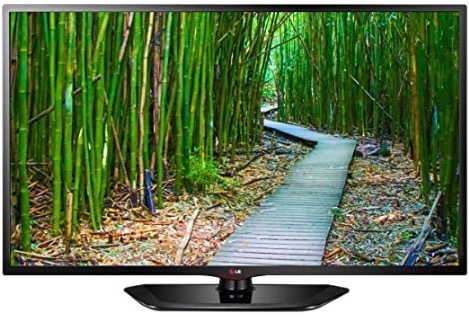 The 32" LG is my primary monitor and the MacBook screen is a continuation of the Desktop. i keep folders, control panels and palettes on the MacBook screen and view working windows on the LG. Very nice.
Once signed into my Apple ID all my collections showed up. Photos worked with iCloud photos. Address book, calendar, notes, music and iCloud Drive data were all there.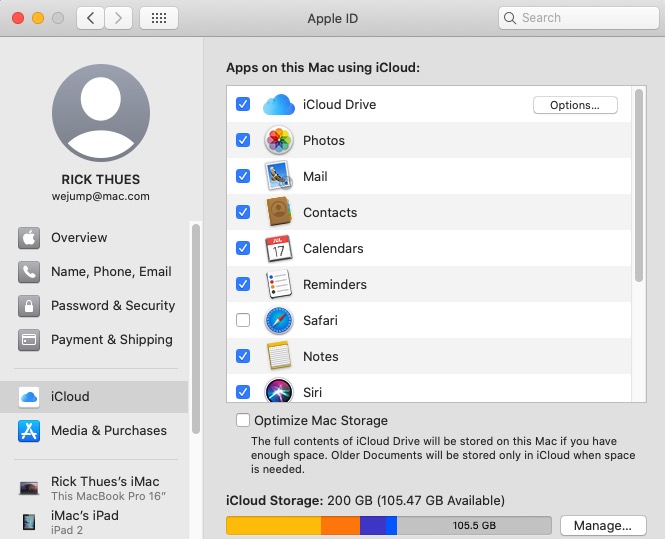 i had to sign into other services like Dropbox and OneDrive. None of the sign in credentials for Safari transferred, but they have been easy to teach the browser since i have a written record of all my account names and passwords.
This system should last for 5-10 more years. Like my cars, i tend to use computers up.
However, 2 days after i received the computer, Apple announced the retirement of the 2013 MacBook Pro. Also, Apple will be changing from Intel processors to Apple's own ARM processors. These are the same chips used in the iPhones and iPads. The move is meant to allow iOS to run natively on the Mac.
The bad news is that eventually, like in the transition from PowerPC to Intel, the macOS will no longer run on Intel chips.
Should i have waited and bought an ARM Mac? For me, the answer is "No."
At first, macOS will have to be emulated. Ironically, because of emulation, the new ARM Macs will run most applications slower than the Intel Mac i just bought.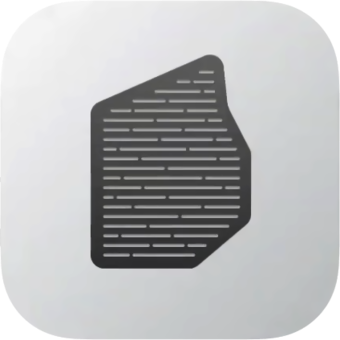 In 7-10 years i will be in the market for a new computer. Meanwhile, i bought an Intel Mac at the height of its technology.
For all i know, 10 years from now the computer i want will be embedded directly into my brain.
It will still cost $5,000.