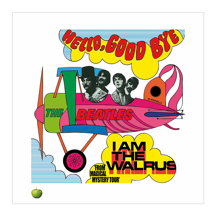 Episode #666
November 6, 2021
i love to say hello.
i hate goodbyes.
Goodbye is a wrenching away of the bonds i have.
It is not fair to me or to the other person.
It is a disconnect.
i think the distress i have with goodbyes came from when i dabbled in Scientology.
While reading the book "Dianetics" i learned that there were relationship requirements between Scientology, its members, everyone else and me.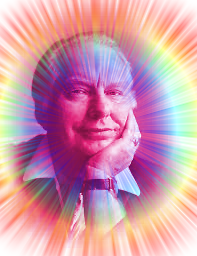 At the heart of this teaching was the communication gap.
There were subtleties of tone in communication training. However, an unbreakable precept was that a conversation can never end.
If i found myself in a conversation where the other person had the last word, i had an obligation to rejoin the interaction, even if it were hours, days, months or years later.
In the meantime there was a palpable tension which persisted until i continued the conversation.
i could not tolerate this.
It was a kind of tension that felt like heartbreak.
i realized that Scientology was not for me.
Some of this teaching is still with me.
When i leave home on an errand, i feel an anxiety of separation from my wife.
i know that i will return from the errand soon, but there it is.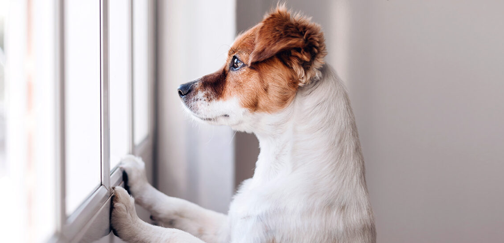 i like to put off goodbyes.
After visiting a friend and saying my goodbyes i will often strike up another conversation before i actually leave.
Then it is "goodbye" again and so it goes.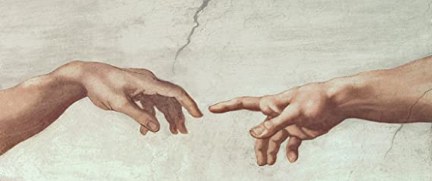 Some goodbyes are especially intolerable.
People avoid their dying friends out of their own mortal fear.
Others just don't know what to say.
i try to act as if nothing has changed.
My friend's departure is heavier on his mind than it is on mine.
i try to make that fact another part of our bond.
The pain and tension of this situation is unbearable, but it is better than goodbye.
We carry on…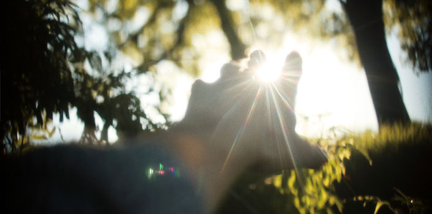 i know that saying goodbye is wishing a good goodbye, but it always seems too permanent for me.
i like "So long" because it means "not so long until next time."
"Adios" is not so good because it means "bye bye." Too many byes.
"Hasta luego" means "until whenever." Not bad, but what if whenever never comes?
"Hasta la vista" means "until we see each other." It allows me to set a goal.

If i say "Cheerio" it means "Goodbye and good luck."
i like that.
Aloha means both goodbye and hello.
The Hawaiian word "alo" means "presence" or "share" and the word "ha" means "breath of life" or "essence of life."

Maybe instead of goodbye i will just say "Hello."
Hello for now!