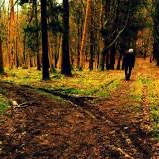 Episode #720
November 19, 2022
In Frank Herbert's Dune, the Guild Navigators were prescient. They could see all the possible routes through space. They guided their space ships on a route that did not end in disaster, such as crashing into a star.
Choice is a skill that we all exercise every moment of our lives. Each action we take is based on a variety of choices. The course we choose is the one which most mitigates our risks while still achieving our goal. When walking on an uneven path our foot placements are those which are likely not to end in falling down. When driving a car the wheel movements are those which should keep us in our lane, the gas pedal keeps us at speed and the brake avoids collision.
Some decisions are ill advised. We are all guilty of this. A tailgater might be hoping to intimidate a driver to pull over and let him pass. The tailgater might be positioning himself to pass with little margin of error. Self confidence can taint decision making. The tailgater gets away with endangering himself and the other car because he has done it before. His decision matrix does not include the deer which jumps in front of the tailgatee. He also hasn't considered the tailgater behind him who chooses the same moment to pass.
The reward for the tailgater is to get to the next stop light 5 seconds sooner. It is a decision he is willing to make. It is his risk/reward assessment.
"Two roads diverged in a yellow wood,
And sorry I could not travel both
And be one traveler, long I stood
And looked down one as far as I could
To where it bent in the undergrowth;
Then took the other, as just as fair,
And having perhaps the better claim,
Because it was grassy and wanted wear;
Though as for that the passing there
Had worn them really about the same,
And both that morning equally lay
In leaves no step had trodden black.
Oh, I kept the first for another day!
Yet knowing how way leads on to way,
I doubted if I should ever come back.
I shall be telling this with a sigh
Somewhere ages and ages hence:
Two roads diverged in a wood, and I—
I took the one less traveled by,
And that has made all the difference."
— Robert Frost, The Road Not Taken
Taking the road not taken is perilous with the unknown. Yet, the road not taken is at the essence of exploration. Had Columbus not set out to find China via an untaken route he would not have discovered America. Were there unknown hazards? Certainly. Were there hidden rewards? Absolutely.
I bought an unknown type of computer in 1984 called a "Macintosh." It was not popular. It was untested. In fact, one week after I bought it the power supply burned up. I was using the computer and it began to squeal and smoke. Fortunately the Mac was covered and repaired under warrantee so I kept using it. Shortly thereafter I brought the Mac into work at the trade show exhibit house. MacProject furthered my position in the company. Later I became an advisor to the Design and Graphics departments who all used Macs. Eventually I became a well known Apple consultant. All of this because I took the road not taken by buying an unknown, experimental computer.
Exploration and experience are the essence of living. We do not learn by following the same "safe" path. We learn by mistake. We learn by taking risk. We stay alive by mitigating our risks.
But we live by choosing the road not taken.
NOW AVAILABLE:
"Skydivers Know Why Birds Sing" by Ricki T Thues is now available on Amazon.
It is a Love story of Rick and Paula Thues and their 35 years of Skydiving.
Click HERE to buy the paperback or Kindle ebook at Amazon.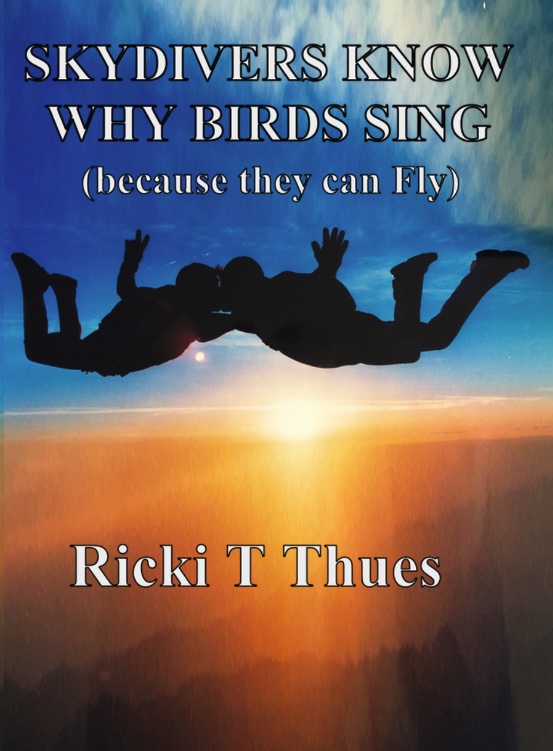 Follow Ricki T Thues on Amazon HERE.
ALSO AVAILABLE:
"Technically Human" by Ricki T Thues, the iMentor, is now available on Amazon.
It is a compilation of selected episodes from this bLog which tell the story of Humanity through the eyes of the iMentor.
Click HERE to buy the paperback or Kindle ebook at Amazon.
The ebook version of "Technically Human" is also available on Kobo. Click HERE.
For you Barnes and Noble Nook readers it is available for Nook. Click HERE.
The "Technically Human" ebook is also available on Apple Books . Click HERE.