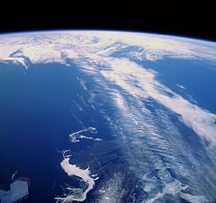 Episode #724
December 17, 2022
This last week skydivers performed three ash dives at the drop zone I frequent. 
An ash dive is where skydivers release the ashes of departed friends in free fall. I was privileged to be on one of these jumps so that I could make one last skydive with my friend.
Ash dives, like funerals, are not for the dead. They are for the living. We share memories of our friends, meet relatives and friends outside our circle and celebrate a life.
The three deaths were not skydiving accidents. They were from medical conditions. Skydiving is safer now and I am older, so the passing of my friends is more often due to natural causes. The frequency of these celebrations is distressing, but such is life.
An ash dive is magnificent. One or more skydivers will strap a pouch of ash to their arm. When the jumpers exit the airplane they will meet up in freefall, face a cameraman and release the ashes into the 120 MPH relative wind. The trail of ash is visible from the ground.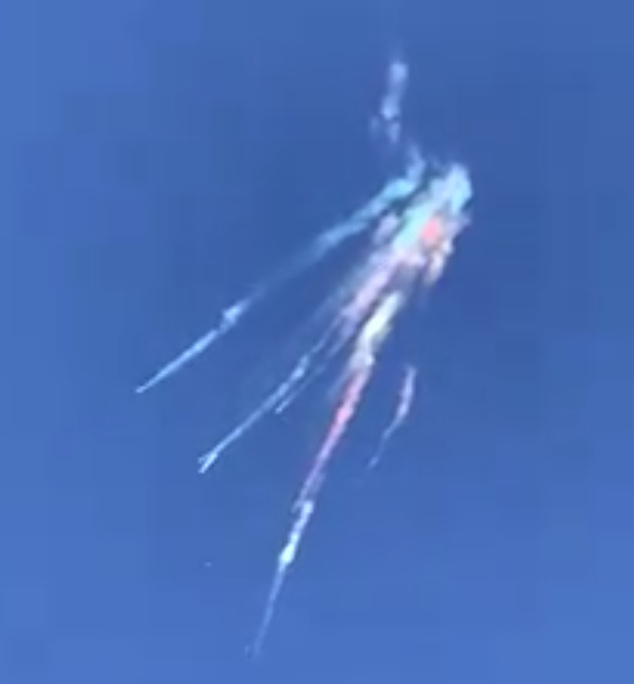 It is said that ashes released above 10,000 feet will eventually fall on
every continent of the world. I hope my friends release my ashes above 10,000 feet.
Another feature of some ash dives is a fly-by (known in skydiving as a "gear check"). Shown in this picture with the Skyvan flying low over the runway behind Kliff's skydiving team.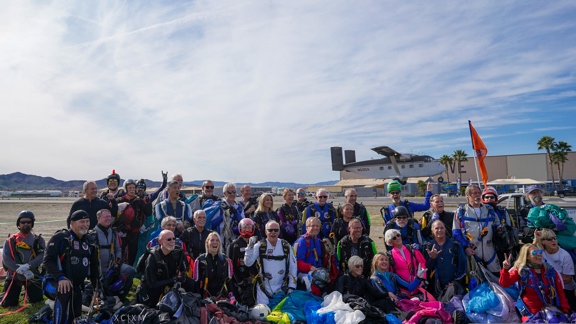 All three of these recent ash dives were attended by dozens of jumping and non-jumping friends and family. After the dive everyone gathered to show pictures and tell stories about the departed.
Funerals, wakes and ash dives are comforting to the survivors. They are an opportunity to celebrate the people we loved so much.
NOW AVAILABLE for CHRISTMAS GIFTS:
"Skydivers Know Why Birds Sing" by Ricki T Thues is now available on Amazon.
It is a Love story of Rick and Paula Thues and their 35 years of Skydiving.
Click HERE to buy the paperback or Kindle ebook at Amazon.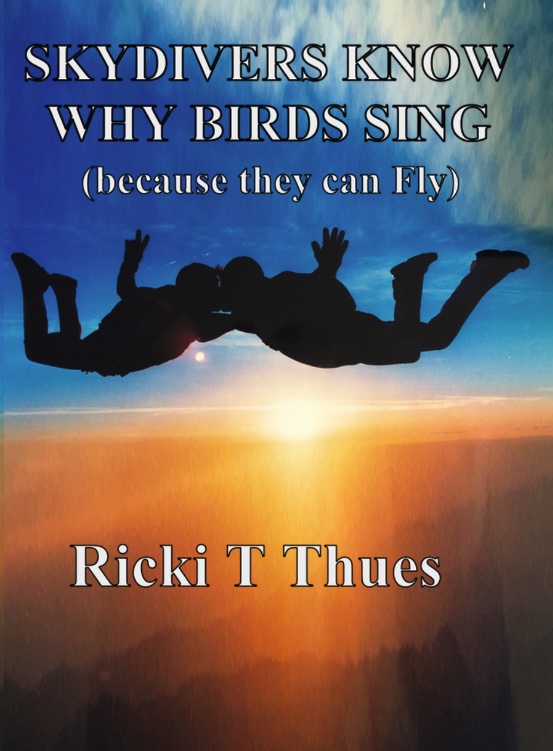 Follow Ricki T Thues on Amazon HERE.
ALSO AVAILABLE:
"Technically Human" by Ricki T Thues, the iMentor, is now available on Amazon.
It is a compilation of selected episodes from this bLog which tell the story of Humanity through the eyes of the iMentor.
Click HERE to buy the paperback or Kindle ebook at Amazon.
The ebook version of "Technically Human" is also available on Kobo. Click HERE.
For you Barnes and Noble Nook readers it is available for Nook. Click HERE.
The "Technically Human" ebook is also available on Apple Books . Click HERE.