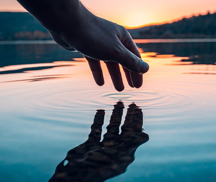 Episode 582
March 28, 2020
Reflection is what bounces off a surface and into my head.

My eyes see the light and my brain interprets the patterns.
Reflection is what i think when contemplating a memory.
My brain recalls the memory and my mind mulls it over.
Both kinds of reflections are the same.
When i look in the mirror the light shining back at me is reflected off my face microseconds before i see it in the mirror.
When i remember a past moment the moment is reconstructed and delivered to my brain for reflection.
My iPhone helps with reflection.
It is a mirror:
i open the Camera app. Turn the camera to the front camera.
There i am on the screen. My phone is a mirror. It's a reflection of me.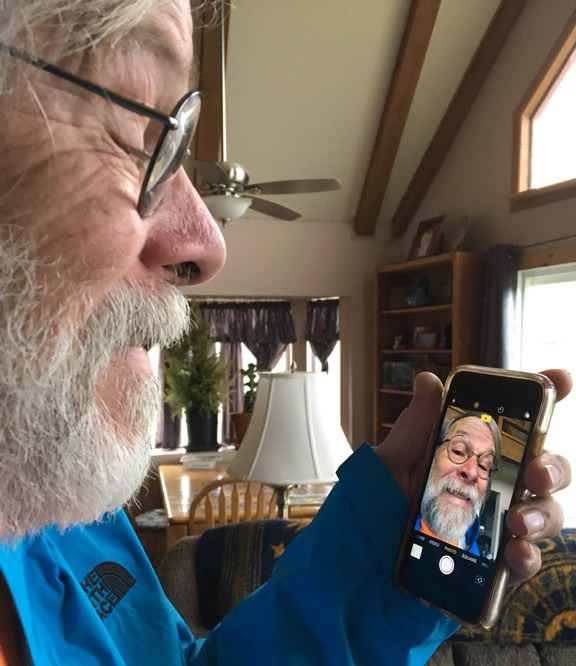 i wanted to reflect on a hike i took with Paula the other day.
i opened the Photos app. Tapped on the "Photos" tab. Navigated to the Years, Months and/or Days sections to the day of the hike.
Photos taken with an iPhone are "Live Photos." These photos capture 1.5 seconds before the shutter click and 1.5 seconds after for a 3 second memory with sound and motion. These are gems in my refection.
If the photo is a video, i relive the moment. Sound and motion are powerful stimulus for reflecting on a memory.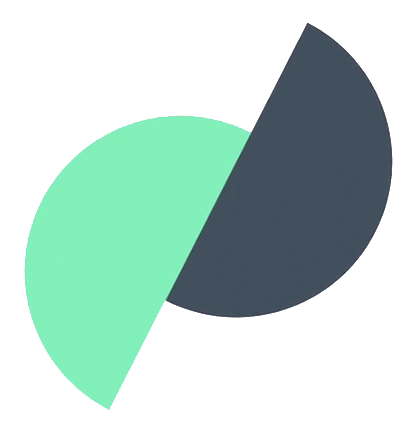 To share a Live Photo with others i use Google's Motion Stills app for iPhone. This app will convert a Live Photo into an animated gif. The gif is a 3 second loop of the Live Photo.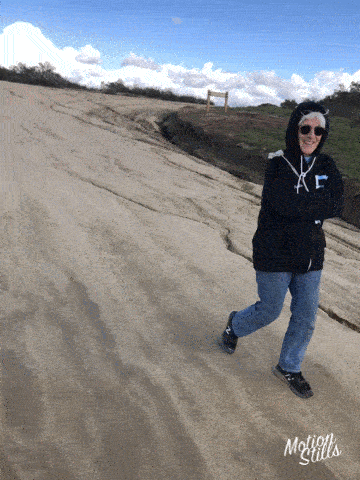 To add this animated gif to my bLog i had to reduce the size with the Gif Optimizer at EZGif.com.
Motion Stills can also create a Quicktime movie file. Movie files are high quality with motion and the original sound captured in the Live Photo. The movie loops three times for a 12 second short.
Animated gifs can also be made directly on the iphone. Select the Live Photo in Photos app on the iPhone. Swipe up on the photo to reveal Effects. Select Loop or Bounce and an animated gif will be saved to your photo library.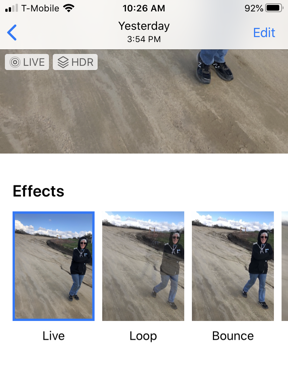 For a more enhanced reflection i make photo albums in the Apple Photos app on my Mac. Albums allow me to group photos by topic. Any one photo in my photo library can belong to as many albums as i like. After a recent hike. i created photo albums named "All hiking," "Flowers," "Wildlife" and "Skies." All the photos i took on the hike were added to "All hiking." The subset of photos of the flowers were members of "Flowers," etc.

If i want to reflect on the sky experience on my hike i view the "Skies" album.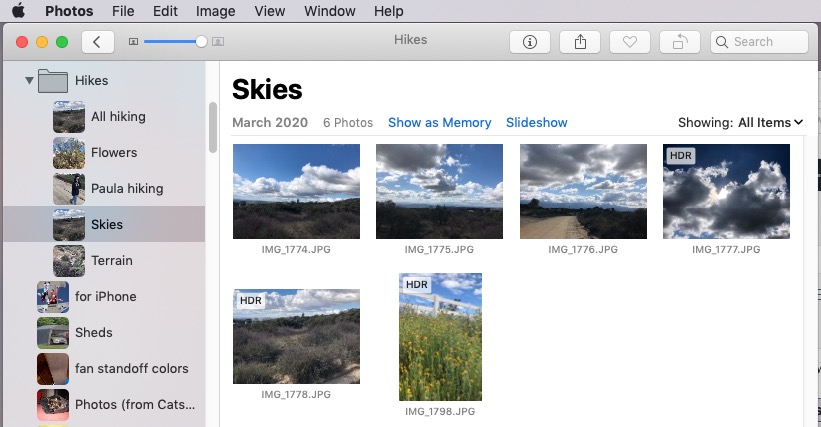 With so much time at home i am catching up with the making of photo albums from photos in my entire Photos library.
The Health app is a way to reflect on recent activities. i wondered how many steps i took on last Monday's hike. Starting from the Summary screen i tapped Show All Health Data > Past 7 Days > Steps > "W" tab (for week) > "Mon" graph column. My hike was 11,512 steps. That's about 4 miles.
i remembered how beautiful the clouds were on that hike so i looked into the Skies photo album again. The hike made me happy.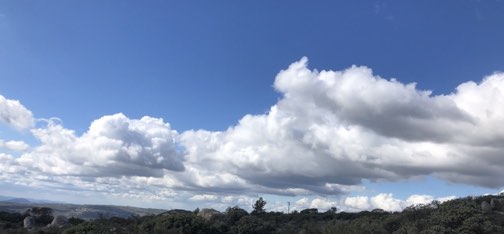 i'm pretty sure i know what locations are significant to me, but i can generate a list in my iPhone of my most frequented locations. This list is used by Maps, Calendar and Photos to generate useful location-related information. i use the list as an itinerary for reflecting on the places i spend the most time. To enable Significant Locations navigate to Settings > Privacy > Location  Services > System Services > Significant Locations and turn it on. Over time Significant Locations will compile a list of "My Places" and a History of places you have been. During the current shelter at home orders my location history is kind of boring.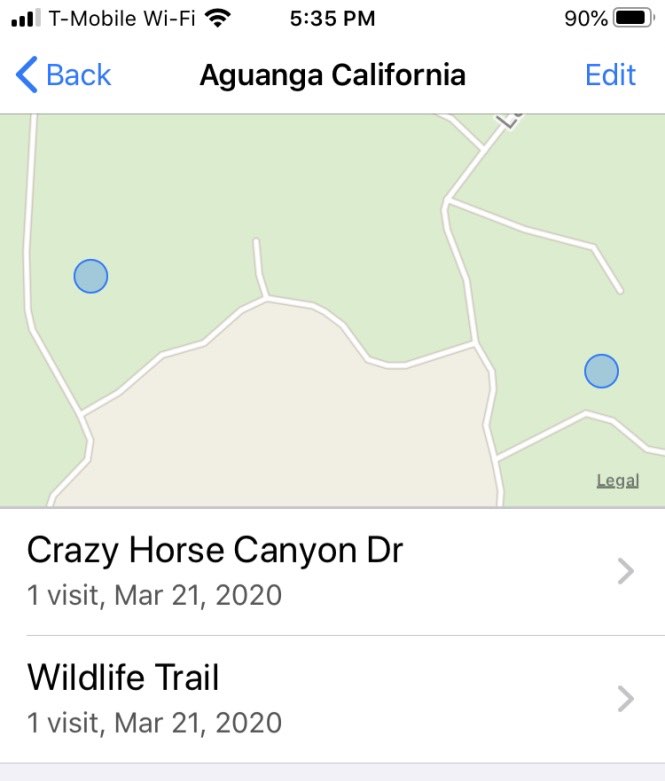 If you would like to reflect on my life as a bLogger go to my archives.
Episodes #1 through #545 of my weekly bLog are found by clicking on the "GO TO ARCHIVES" button.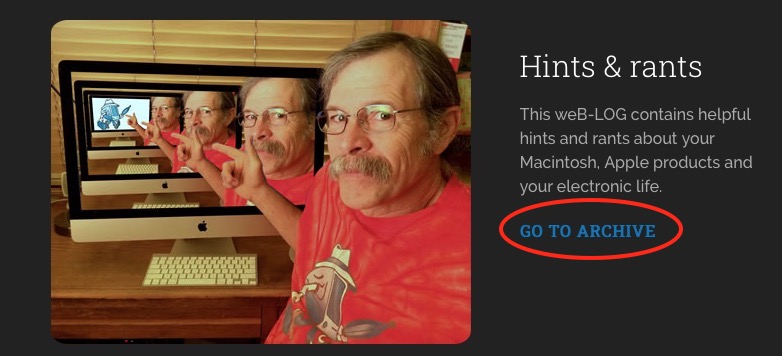 Episodes #546 to the present can be viewed by clicking the "Search" button (enter no search criteria to see all the entries).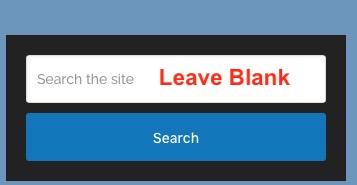 Enter some search criteria in the "Search" field and see a list of recent entries that include that topic.
In the BLOG ARCHIVES, click on "GO TO ARCHIVE" for a list of episodes #1 to #545.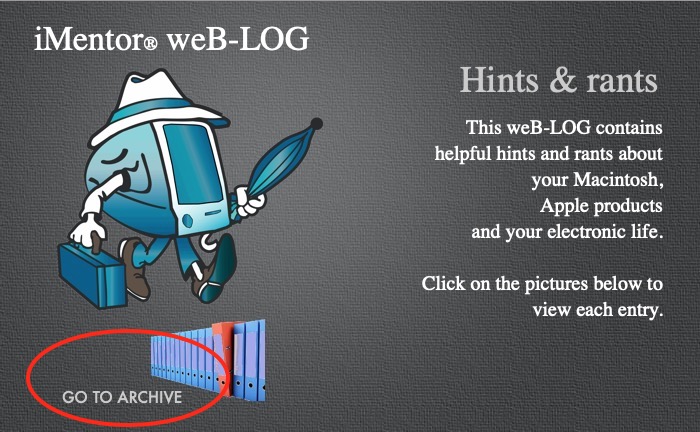 Use your browser's page search function to find keywords in the episode titles. In Safari the page search function is command-f.
You have plenty of time on your hands with the Corona virus lurking in public places.
Reflect on the last 11 years of my bLogging life by starting with episode #1, "COMMAND TAB, and traveling to the present from there.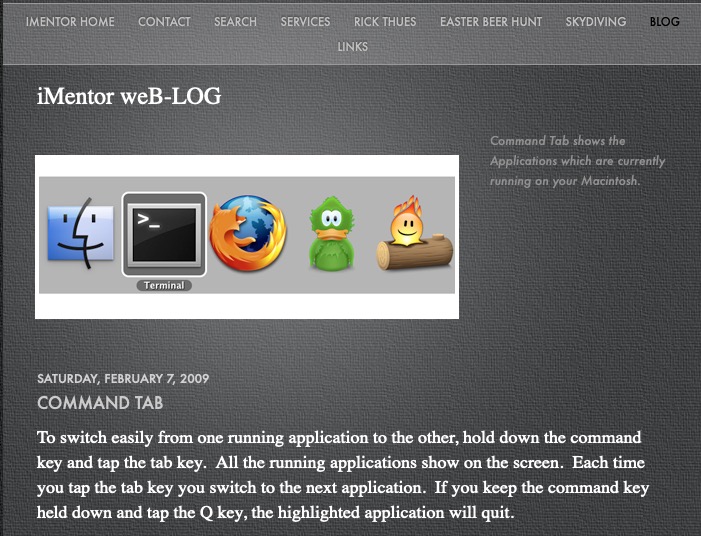 My bLog is a reflection of me.
Please add comments of your reflections of this bLog.