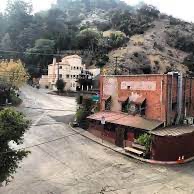 Episode #749
June 10, 2023
Laurel Canyon profoundly influenced my life.

Some of my favorite musicians came out of a group of singer-songwriters and bands that lived and worked in the Laurel Canyon neighborhood of Los Angeles, California, during the late 1960s and early 1970s. The Laurel Canyon scene was known for its laid-back, bohemian lifestyle, and its music reflected that sensibility.
Among these musicians were:
The Mamas and the Papas whose popular California folk songs were "California Dreamin'" and "Monday, Monday."
The Byrds had a jangly, folk-influenced sound with unique vocal harmonies. They were an influence on the emerging psychedelic rock scene of the late 60s. Notable members of the group were Roger McGuinn, David Crosby and Gram Parsons. Remember "Mr. Tambourine Man" and "Running on Empty"?
Joni Mitchell is a Canadian singer-songwriter most known for her poetic lyrics and her eclectic musical style. Her songs "Both Sides, Now" and "Big Yellow Taxi" became hits in the late 60s.
Crosby, Stills, Nash & Young became a supergroup, made up of David Crosby, Stephen Stills, Graham Nash, and Neil Young. Their intricate vocal harmonies and socially conscious lyrics made them one of the most popular and influential bands of the era.
Jackson Browne  was one of my favorites for his introspective lyrics and his soulful voice. His hits included "Doctor My Eyes" and "Running on Empty."
Carole King, James Taylor and Linda Ronstadt set the folk rock mode of Laurel Canyon.
The Eagles, one of the greatest rock groups of all time, got their start in Laurel Canyon. "Hotel California" is one of the best songs of all time.
Warren Zevon added a dark humor to the music with songs like "Werewolves of London."
The conductor, director of the group was Frank Zappa. I saw Frank Zappa with The Mothers of Invention in concert. The band consisted of three full drum sets, a wall of percussion, two keyboards, a MOOG synthesizer, three lead guitars, two bass guitars, a 5 piece horn section and Doo-wop backing singers. Throughout the music Frank walked from musician to musician while he sang, leading them through the piece. These skills were showcased in the song "The Black Page."
The composer, singer/song writer among them was Harry Nilsson. From "Me and My Arrow" to "Jump Into the Fire" he was an inspiration to all the other artists.
The brilliant and future leader of the Doors, Jim Morrison lived behind the Laurel Canyon Country Store.
While the Monkees did not live in Laurel Canyon they all visited, especially Mickey Dolenz. Who can forget "The Last Train to Clarksville" and "I'm Not Your Stepping Stone"? Mike Nesmith played guitar on some of Frank Zappa's recordings.
Another frequent visitor to Laurel Canyon was John Lennon of the Beatles. Whether he got his inspirations from Brian Wilson when he was writing songs for "Pet Sounds" or Wilson was inspired by "Sgt. Pepper's Lonely Hearts Club Band" we may never know.
Brian Wilson, of the Beach Boys, lived on Laurel Way. He converted his music room to a beach. He filled the floor with sand and placed his grand piano in the middle of the room. It is how he got those "Good Vibrations."
Before they were members of Crosby, Stills, Nash and Young, Neil Young and Steven Stills were in the band, Buffalo Springfield. They lived in Laurel Canyon singing songs like "On The Way Home" and "For What It's Worth." These songs were iconic of the Laurel Canyon sound.
These artists lived together in Laurel Canyon and played together at the Troubadour in West Hollywood. Collectively, this community of artists changed music for all time.
PLEASE BUY MY BOOKS:
"Skydivers Know Why Birds Sing" by Ricki T Thues is now available on Amazon.
It is a Love story of Rick and Paula Thues and their 35 years of Skydiving.
Click HERE to buy the paperback or Kindle ebook at Amazon.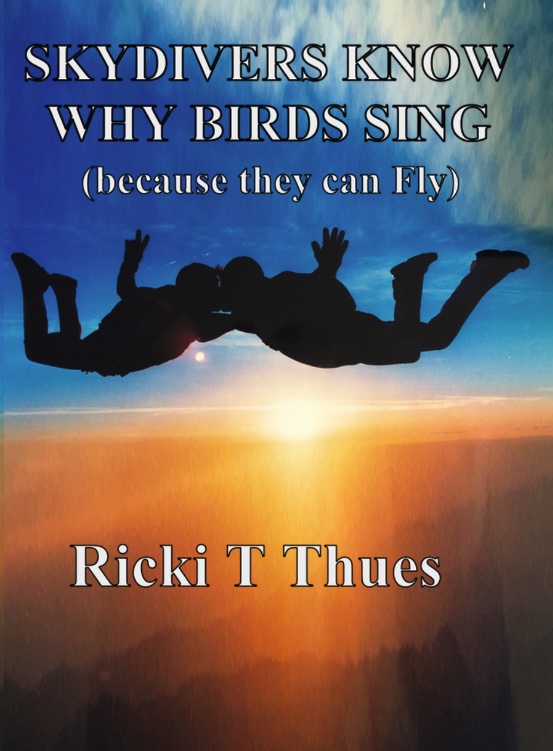 Follow Ricki T Thues on Amazon HERE.
ALSO AVAILABLE:
"Technically Human" by Ricki T Thues, the iMentor, is available on Amazon.
It is a compilation of selected episodes from this bLog which tell the story of Humanity through the eyes of the iMentor.
Click HERE to buy the paperback or Kindle ebook at Amazon.
The ebook version of "Technically Human" is also available on Kobo. Click HERE.
For you Barnes and Noble Nook readers it is available for Nook. Click HERE.
The "Technically Human" ebook is also available on Apple Books . Click HERE.