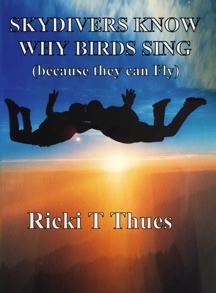 Episode #719
November 12, 2022
35 years in the making and 3 years in the writing, 
"Skydivers Know Why Birds Sing" is available in paperback and Kindle e-book.
Many of you know that my wife and are lifelong skydivers. People are always asking about the why and how of jumping out of an airplane.
Those stories are in this book.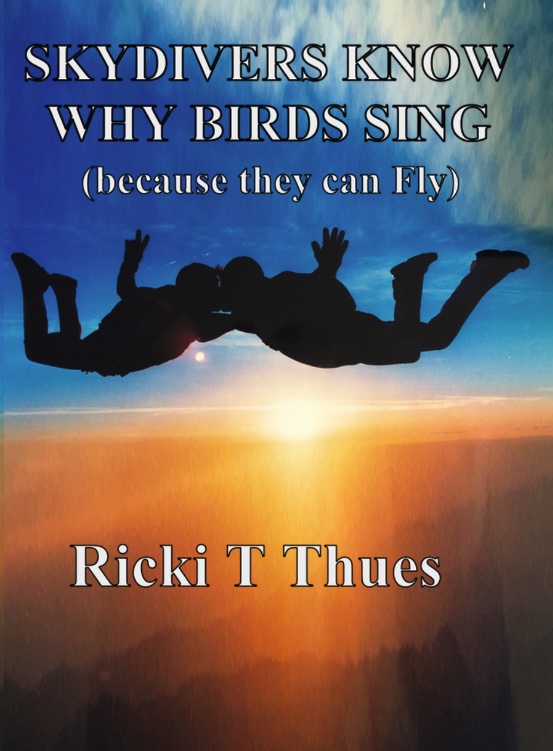 Rick and Paula have been on a skydiving adventure for 35 years. They each have made more than 5000 jumps. 
They entered the sport during its transition from a thing done by risk taking dare devils to a hobby/vocation which can be enjoyed for a lifetime.
The stories of their adventures put the reader into the point of view of the skydiver.
More than jumping out of airplanes these stories are tales of Adventure, Awe, Danger, Achievement, Fear and Fun. But beyond the excitement is a story of Love, a love of skydiving and of each other.
This is a rollercoaster ride which brought a couple full circle from an item on a bucket list to "an adventure of a lifetime."
Paula and Rick's more than three decades of skydiving have been the glue of their marriage, relationship and life.
The events of the book's stories reveal why
"Skydivers Know Why Birds Sing"… "because they can Fly."
Click on the following graphic to go to the book's Amazon page, read the first story and purchase the book.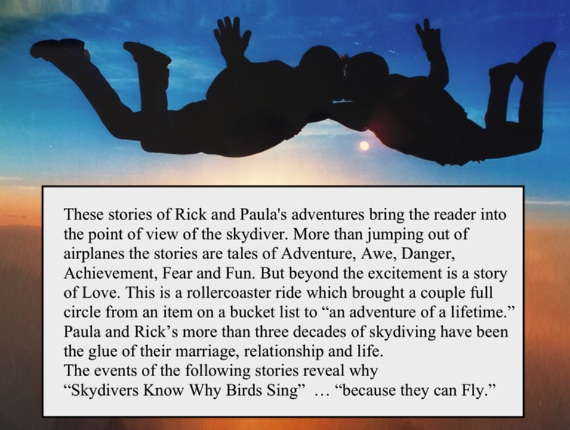 I hope you enjoy reading these stories as much as we have enjoyed living them.
Follow Ricki T Thues on Amazon HERE.
ALSO AVAILABLE:
"Technically Human" by Ricki T Thues, the iMentor, is available on Amazon.
It is a compilation of selected episodes from this bLog which tell the story of Humanity through the eyes of the iMentor.
Click HERE to buy the paperback or Kindle ebook at Amazon.
The ebook version of "Technically Human" is also available on Kobo. Click HERE.
For you Barnes and Noble Nook readers it is available for Nook. Click HERE.
The "Technically Human" ebook is also available on Apple Books . Click HERE.