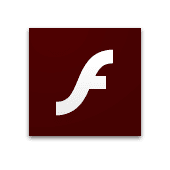 Episode #613
October 31, 2020
A venerable animation and video technology is nearing End Of Life (EOL).
The Adobe Flash software will cease to exist as of December 31, 2020.
Adobe announced its intention to discontinue Flash July 2017. They collaborated with Apple, Microsoft, Google, Facebook and others to end support for Flash.
Flash is a technology originally developed by FutureWave as SmartSketch by Jonathan Gay to aid in building animation and video files on the Mac in 1993.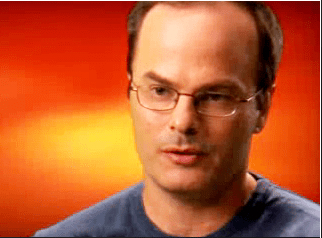 The groundwork for SmartSketch was laid during Gay's development of the popular 1986 Macintosh game, Dark Castle. This was a ground breaking game that combined animation and sound samples into an exciting adventure.
SmartSketch became FutureSplash and was used by the Microsoft online TV network, Disney Online and the launch of "The Simpsons."
In November 1996 FutureSplash was bought by Macromedia and rebranded as Macromedia Flash. It became the industry standard for computer animation.
Macromedia was acquired by Adobe Systems in 2005. Flash format (.flv or .swf, pronounced "Swiff") became the most common video format on the Web. YouTube published all their videos in .swf format. Plugins for playing Flash content were free from Adobe for all internet browsers.
New technologies have emerged which are better for Web video display. HTML5 offers higher resolutions in a more secure environment and is supported in all modern browsers.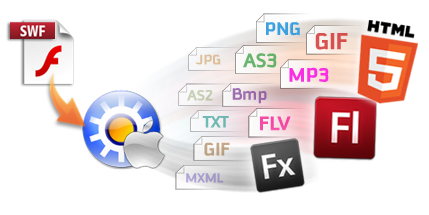 Trojan horse Adobe Flash Player installers have been the source of malware adware infections since 2011. Websites say, "You must have Flash Player installed to view this video, click here." The installer that you click on sometimes does install the Flash Player, but it installs malware as well.
i cannot count the number of adware installations that i have removed in my career that were acquired in just this way.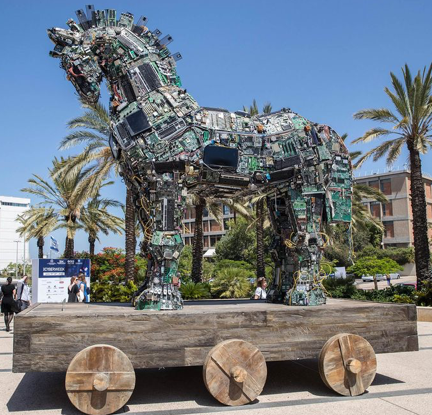 There was only one place in the universe that a user could download and install the real Adobe Flash Player. i will not list it here because Flash is dead.
You may have already seen a dialog from the Adobe Flash Player Install Manager. It announces the EOL of Flash and offers to Uninstall Flash from your computer.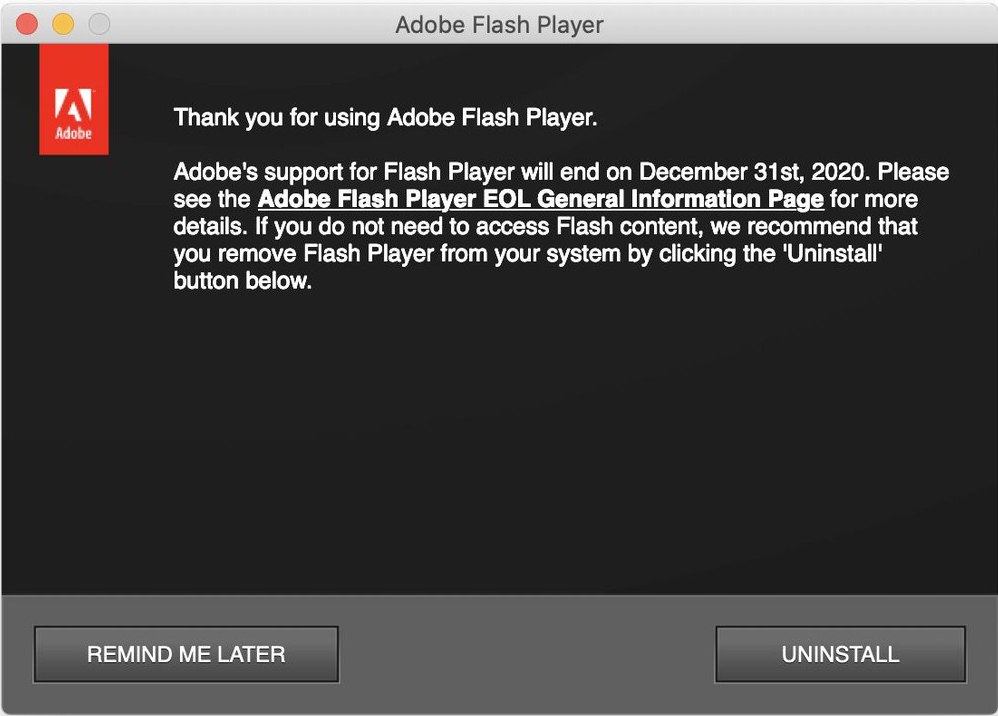 If you uninstall, you will not be able to view remaining Flash content on the Internet. This is really OK since most devices don't support Flash anyway. iOS on iPhones and iPads have never supported Flash. Safari 14 does not support Flash. Flash will be removed from MS Internet Explorer 11 by December 31, 2020, via Windows Update. Flash will simply no longer work after EOL.
i uninstalled Flash.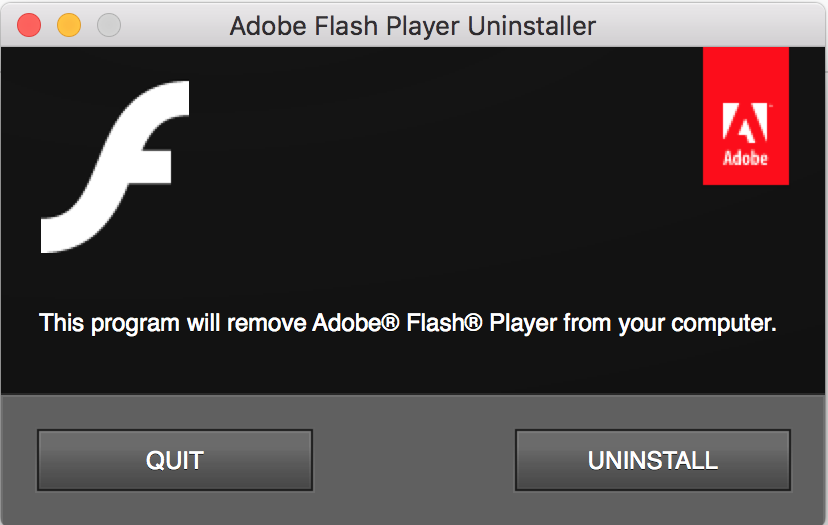 You can proactively uninstall Flash on your Mac by going to https://helpx.adobe.com/flash-player/kb/uninstall-flash-player-mac-os.html and following the instructions.
For Windows users go to https://helpx.adobe.com/flash-player/kb/uninstall-flash-player-windows.html.
To learn more about the Flash Player End of Life go here:
https://www.adobe.com/products/flashplayer/end-of-life.html
R.I.P