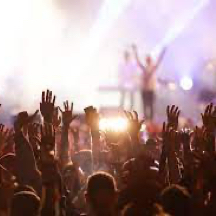 Episode #707
August 20, 2022
I hate COVID.
I especially hate the BA variation.
My wife and I are fully vaccinated. We have had all the boosters.
Yet, the COVID BA variant surges across the nation, infecting even people with immunity.
I am 69 and my wife is 68. We cannot risk contracting the COVID virus.
The world, and especially the US, is so burned out on the pandemic that it yearns to be normal again.
We have all let down our defenses. Groups are gathering. Families are having reunions. People are risking their lives for normalcy. 
In our local live theater will be Ticket to Ride, a live Beatles tribute band.
Also on the calendar at the local theater is Joseph and the Amazing Technicolor Dreamcoat. I can still hear the sound track from parties of my youth.
The ballet version of Beauty and the Beast is scheduled for next month.
In Los Angeles, at my favorite live theater Largo at the Coronet, will be possibly the best 12 string musician/singer of all time, Leo Kottke.
We will miss them all.
At least we can watch them in the videos above.
I hate COVID.
We have decided not to go to crowded areas for the time being.
We want to live.
On a larger scale, the sooner humans stop contracting the virus, the sooner the mutations will subside.
And the sooner the virus will cease to evade our immunities.
In the meantime I will put YouTube concerts, plays and events on the living room TV.
We will make popcorn and drink adult beverages while we watch.
Laughing, crying and excitement have always been good with my wife. 
I hope to enjoy those moments for many years to come.
I hope to enjoy them in public sooner rather than later.
I want to go to concerts again.
NOW AVAILABLE:
"Technically Human" by Ricki T Thues, the iMentor, is now available on Amazon.
It is a compilation of selected episodes from this bLog. Click HERE to buy.
The ebook version of "Technically Human" is available on Kobo. Click HERE.
The ebook is also available on Apple Books . Click HERE.